This is for anyone who could not decide what the ultasound photo was supposed to be showing....lol I have (not very well) outlined the head, eyes, nose, and mouth, and a little foot, and the other thing is either the umbilical cord or an arm reaching up to suck its thumb....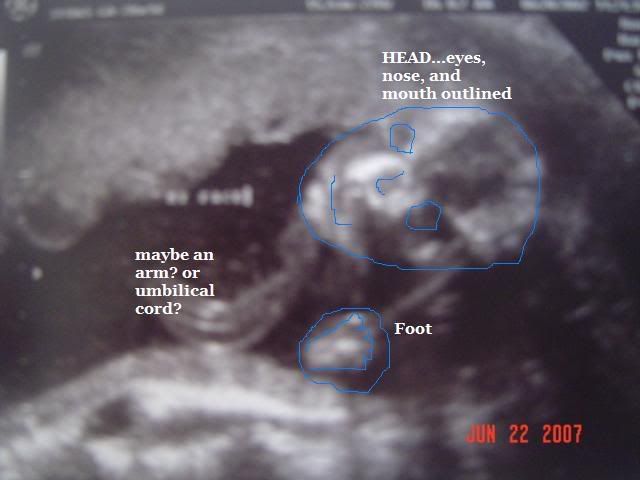 And here is the ultrasound photo without the drawings...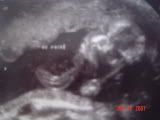 Do you see it now? Love you all!!!
~Kristen the smarty pants. :P